CMS North America
CMS North America, established in 1987, following its introduction in the US market in 1981, expanded its presence in the North American market with over 1400 CNC machining centers and systems installed throughout the Unites States, Canada, and Mexico. These machining centers, helping to drive the production of North America's leading companies, are delivered from CMS' five industrial divisions: Advanced Materials, Stone, Glass and Waterjet.
Its staff of 40+ professional sales, technicians, parts and administrative personnel represent a long term investment for the market and a deep resource for its customers:
the average technician's tenure being 12+ years,
a parts department which has a lengthy practical experience, as well as thousands of unique parts in stock with a value of $3.5+ million, and
sales and technical experts trained, updated and knowledgeable in CMS' methodologies, offerings, and most recent technologies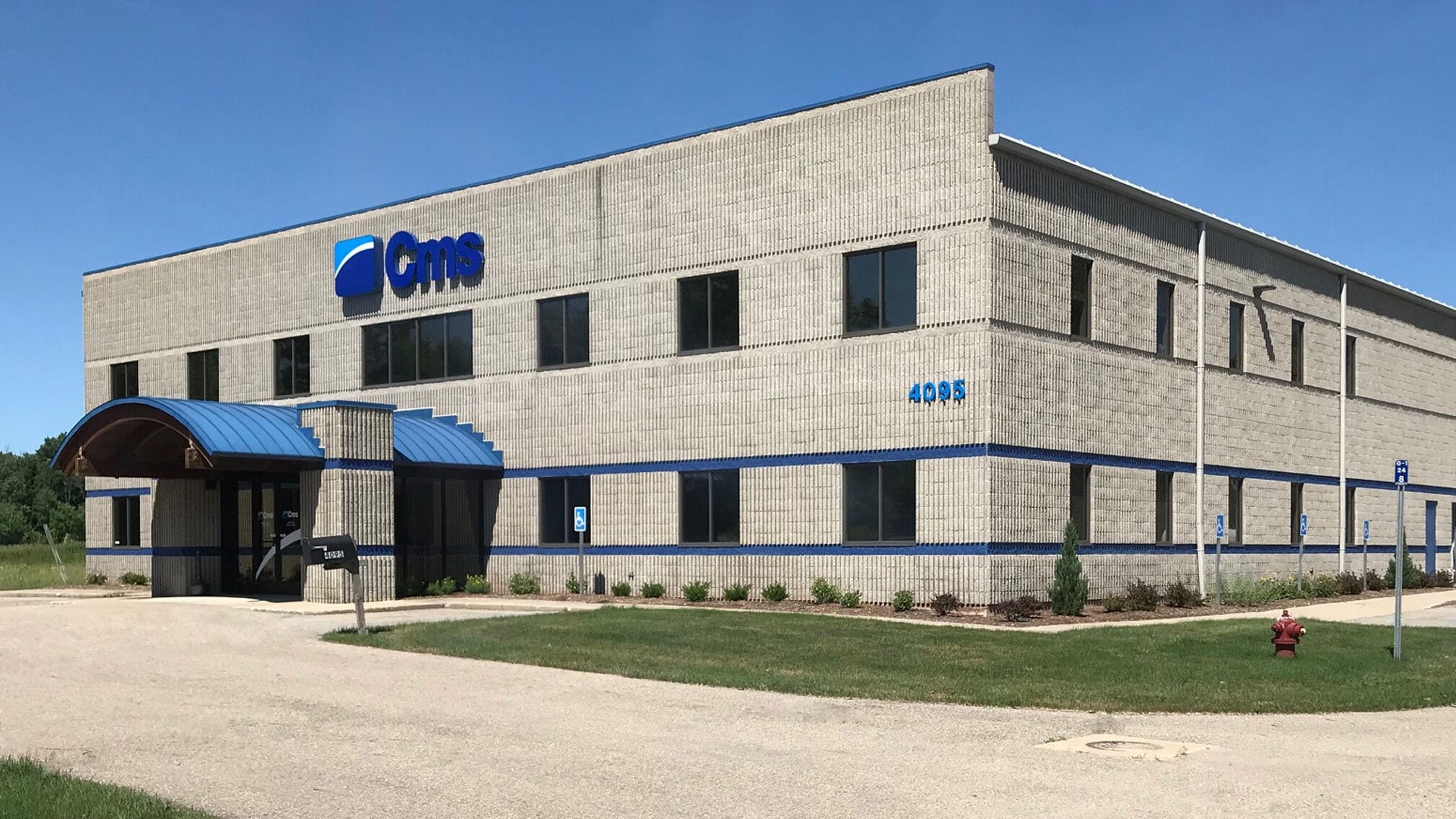 Customer Technical Support System
From the beginning CMS North America recognized the need for strong, consistent, customer support and introduced its:
24/7/365 phone support system in the mid 1990's, by which customers can enter their machine serial number and password to receive around the clock support for machine emergencies,
along with parts support, where emergency shipping is possible,
supported by CMS' special customer call logging system, which provides email communication of the original request and status information to the company's management and support personnel
CMS North America's dedicated Spindle repair facility
In addition, since the heart of each machine is its specialized powerful working unit, in 2002 CMS North America launched its own high precision and certified spindle repair facility, equipped with the same high precision equipment as CMS Italy, along with:
a fully certified technical staff for spindle repair or refurbishing, providing the highest quality work along with a pro-rated warranty to make certain the customer knows they've received back a reliable spindle

CMS' spindle support plan, in which the customer need never be down due to a spindle failure with CMS' "spindle on your shelf" program, in which a new spindle is shipped out overnight, the defective one repaired for 15% of the cost of the new spindle, covered with a 12 month pro-rated warranty and returned to the customer's shelf, always ready to go, and not on CMS' shelf, where it does the customer no good.
CMS Headquarters
Founded in 1969, CMS Spa heads up CMS industries:
A brand name that brings together 4 companies
With a turnover of $140+ million
4 subsidiaries and worldwide sales network
CMS's products cover the diverse manufacturing technologies of:
CNC machining centers,
Thermoforming machines,
Glass & Stone Cutting Equipment
CNC cutting robots,
Waterjet systems,
CNC Mills & Routers
Provide them with:
Space shuttles,
Military and civil aircraft,
Formula 1 cars,
Competition and road vehicles,
America's Cup boats and yachts,
Wind power generators, and
Join together high quality processing and precision,
A studied technology based on the customer's needs, covering multiple production phases, yet optimized for individual processes