Co-engineering work
The SCM Foundry regards as essential the collaboration with the customer from the earliest stages of designing the piece, along the entire production chain, right up to delivery of the unfinished piece, the machined piece or assembled piece ready for fitting, seeking out the best results in terms of quality and containment of production costs.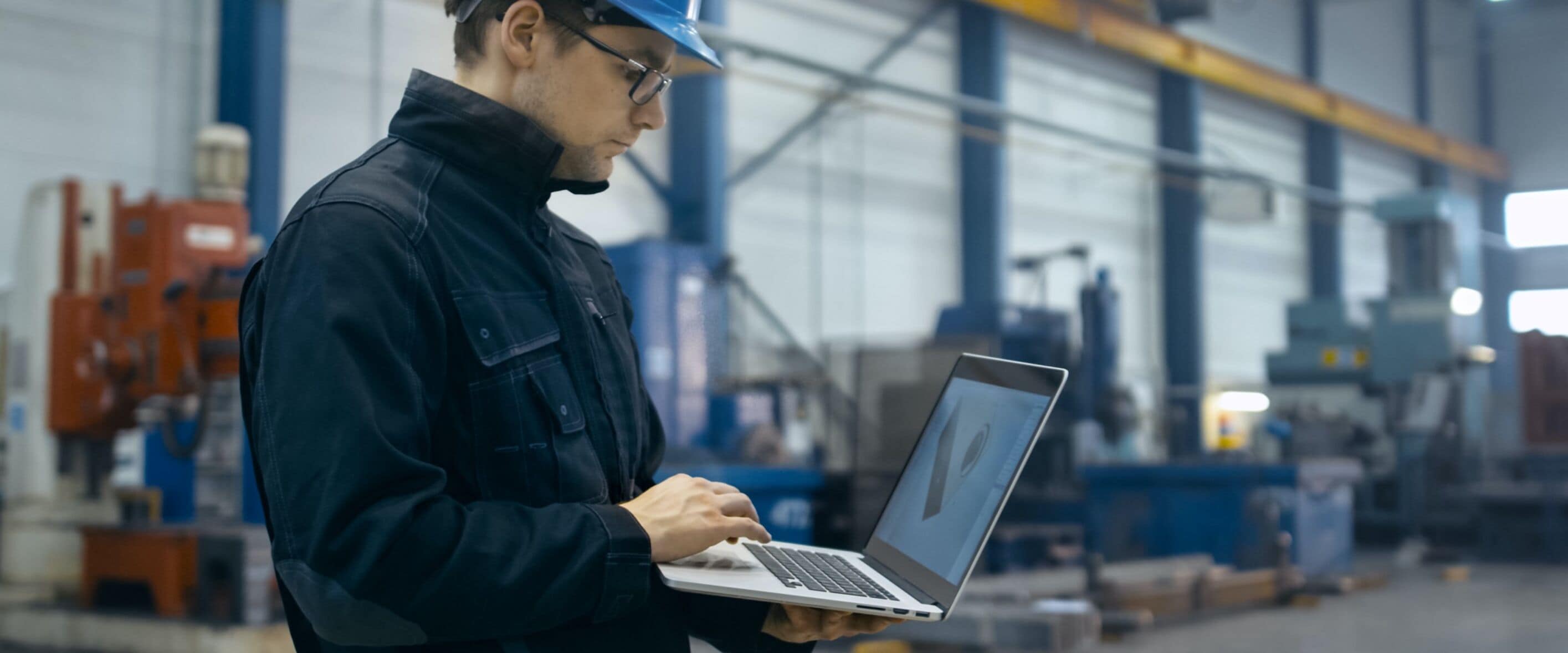 The technical department has modern CAD 3D systems and a solidification simulation program to design tools for the foundry required to produce pieces and capable of interfacing easily with the customer's design office.
---
There are three key phases to casting design:
geometrical design and choice of tools (model type, brackets and cores);
metallurgical design if necessary, even the simulation of bracket cooling to assess the need for slackening heat treatments;
simulation to establish the ideal configuration of the casting and power supply system.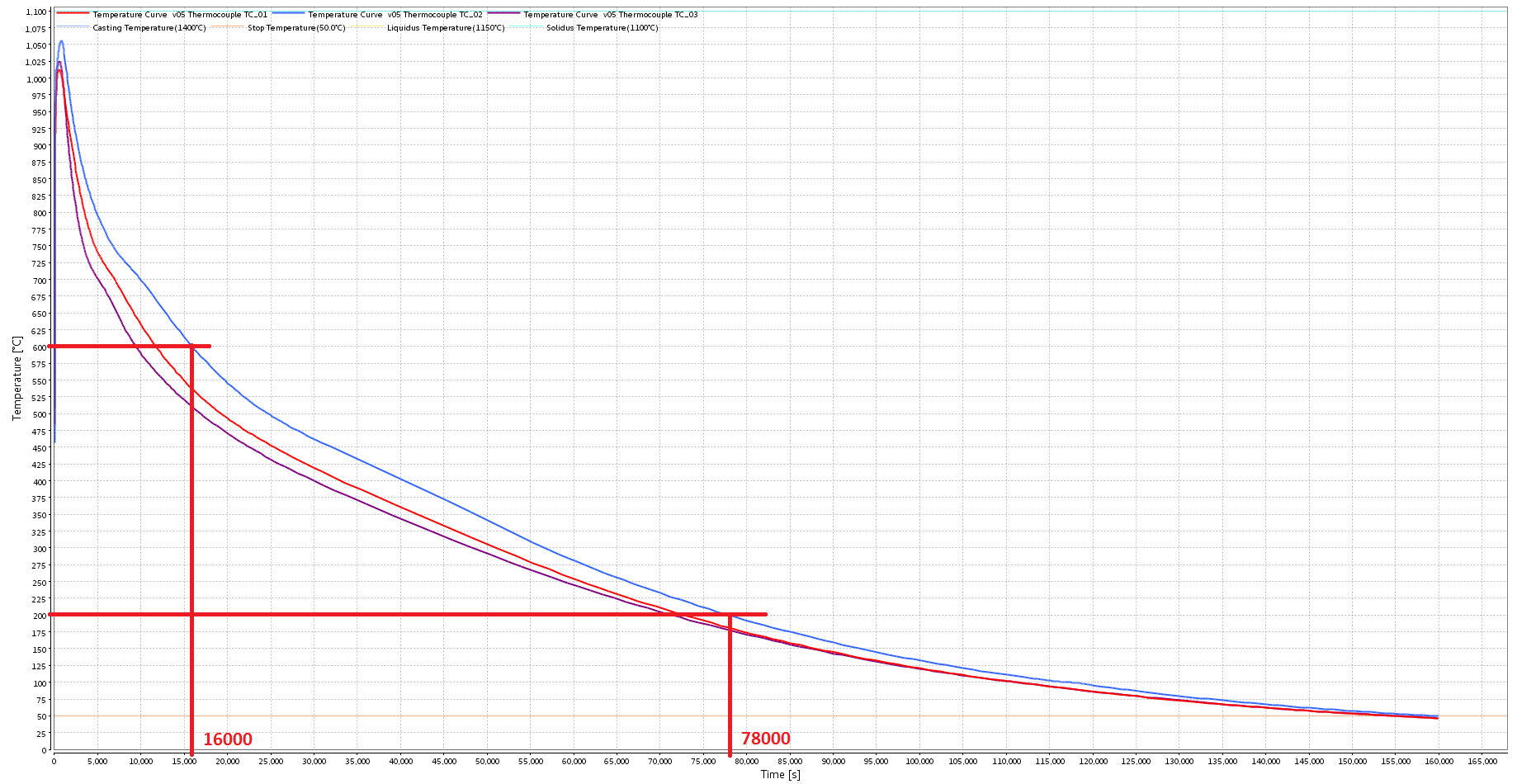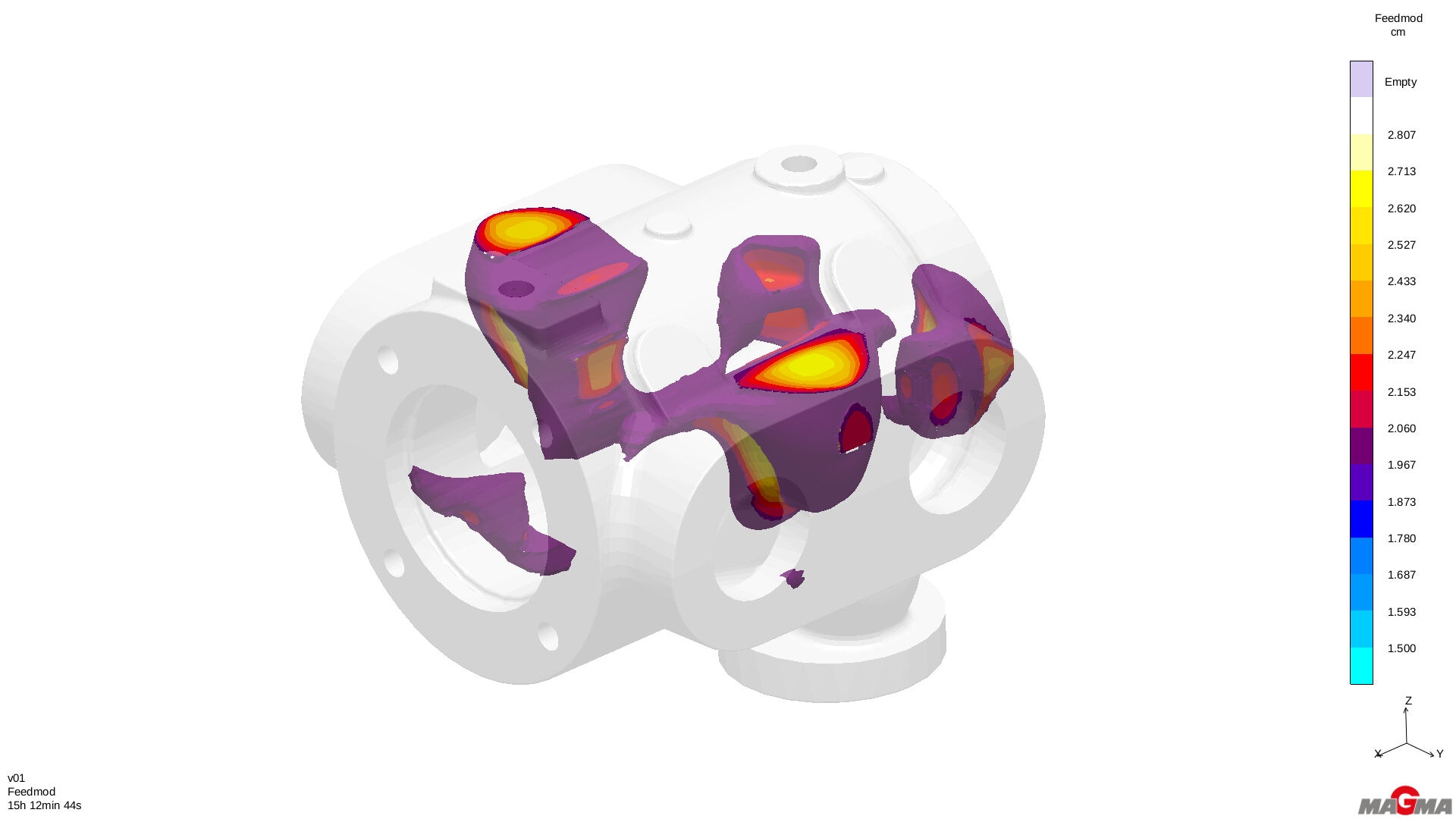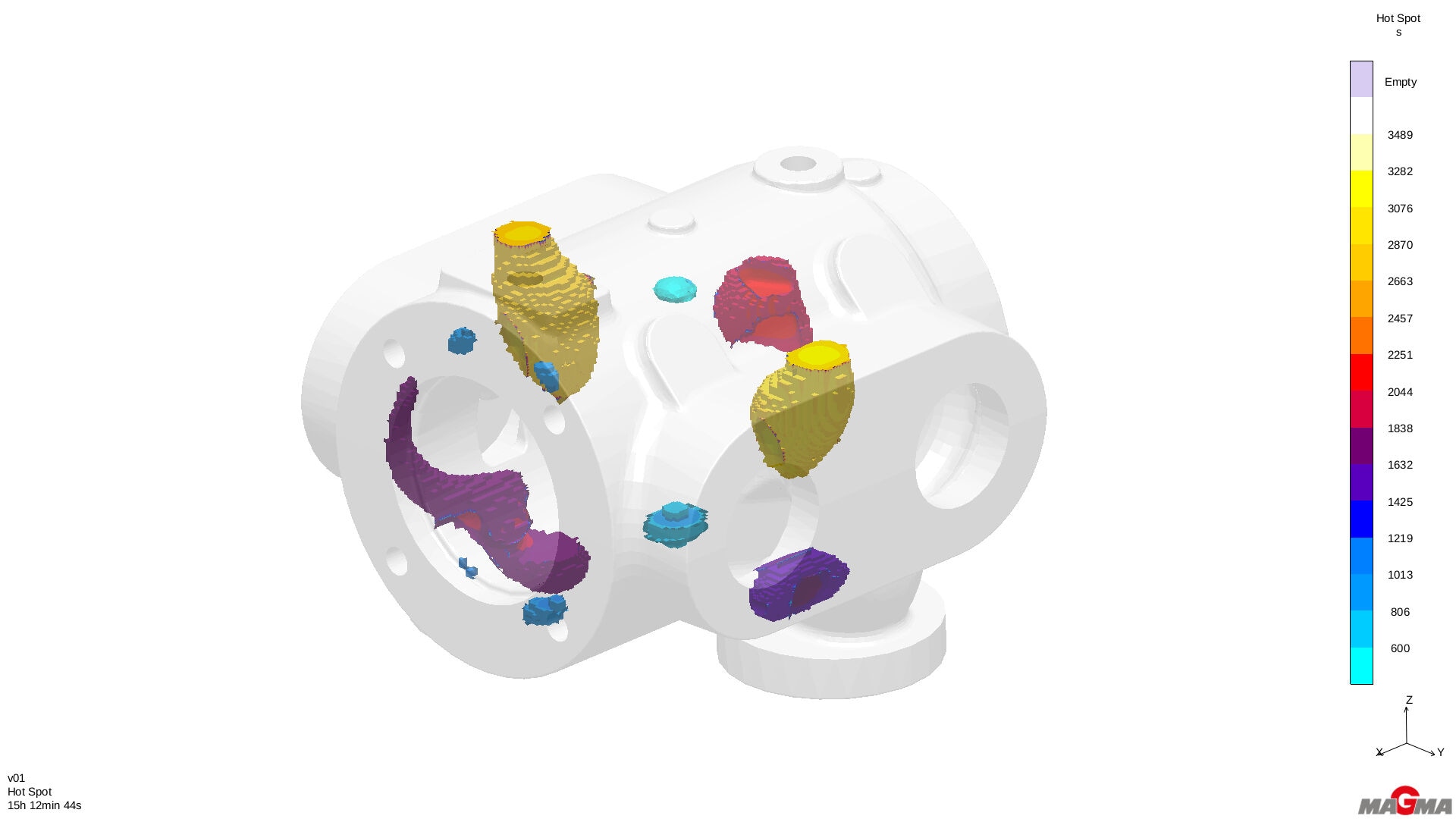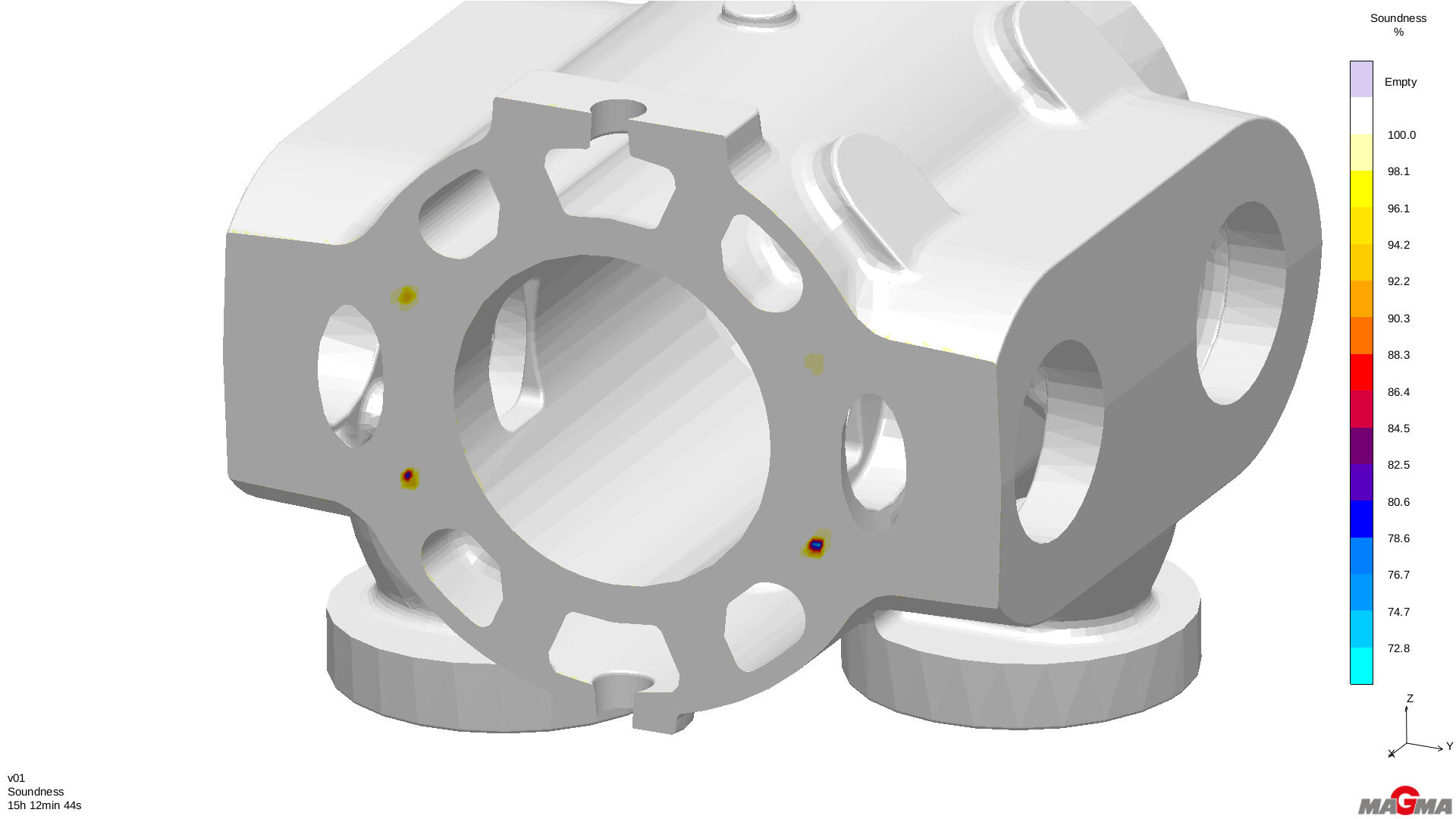 ---
The co-engineering service also performs verification simulations on castings already under production to reduce criticalities and derived risks from excessively complex geometries. The analyses involve an initial screening on how the casting solidifies and a second analytical report, in which areas with risks of defects are sought out and whose impact is significant for the application, with a proposal of improvement solutions which can be interventions on casting systems, power supply and cooling or variations on the piece's geometry.
The technical department has a network of companies producing equipment for foundries in order to provide the customer with a full service with the manufacturing of production equipment, in particular:
Models for the foundry;
Equipment for moving and laying cores;
Testing systems: masks for size check, complete equipment for leak and pressure testing
---
The quality technical support service guarantees supervision in the subsequent machining processes, painting and assembly, making use of a network of mechanical machining companies certified and specialised in various productions. This solution means the foundry can directly deal with all the quality problems linked to casting and provide the customer with a quality product ready for fitting.
By collaborating with a network of highly specialised Italian foundries, the company can also offer a technical-commercial procurement service of castings which do not fall within the weight and size bracket suited to their plants.
Thanks to a widespread sales and technical support network, the company boasts a direct presence throughout Europe, mainly in Italy and Germany.