Awisa 2018
4-7.07.2018
Sydney, Australia

4-7 July 2018, ICC Sydney, Darling Harbour, Sydney. The AWISA 2018 exhibition will take place at ICC Sydney, the new exhibition and convention centre at Darling Harbour, Sydney. The exhibition is the must-see event for everyone in woodworking and associated industries and professions.
The go to exhibition for furniture manufacturers, cabinet makers, kitchen manufacturers, joinery manufacturers, architects, designers, shop and office fitters, builders, and other wood, timber and panel processing industries, SCM Australia will have a range of technical experts on site ready to demonstrate our range of innovative machinery.
MAESTRO DIGITAL SYSTEMS
At the Sydney trade show, SCM will present "Industry 4.0" applicable solutions. In the area dedicated to the "giant from Rimini", the new digital systems conceived by SCM will take centre stage: products and services made possible by an increasingly widespread availability of data and their analysis, enabling quality control and qualitative assessment of production - from the techno-logical and IT development of the individual machines and their ability to operate in cells and cell systems.
SCM customers will be able to tour the Digital Hub, an area dedicated to presentations and sharing where the latest generation, multi-function, wide-screen and multi-touch operator control panel (eye-M) will play a leading role; where another highlight will be the innova-tive remote assistance and maintenance system with augmented reality glasses (Maestro smartech), as well as the powerful Maestro suite, a comprehensive software suite for all processing types and methods, not to mention the Virtual Reality 3D Inte-grated Cells simulation system (Maestro xplore) and other digital solutions that im-prove human-machine interaction, simplifying and speeding up production processes more and more.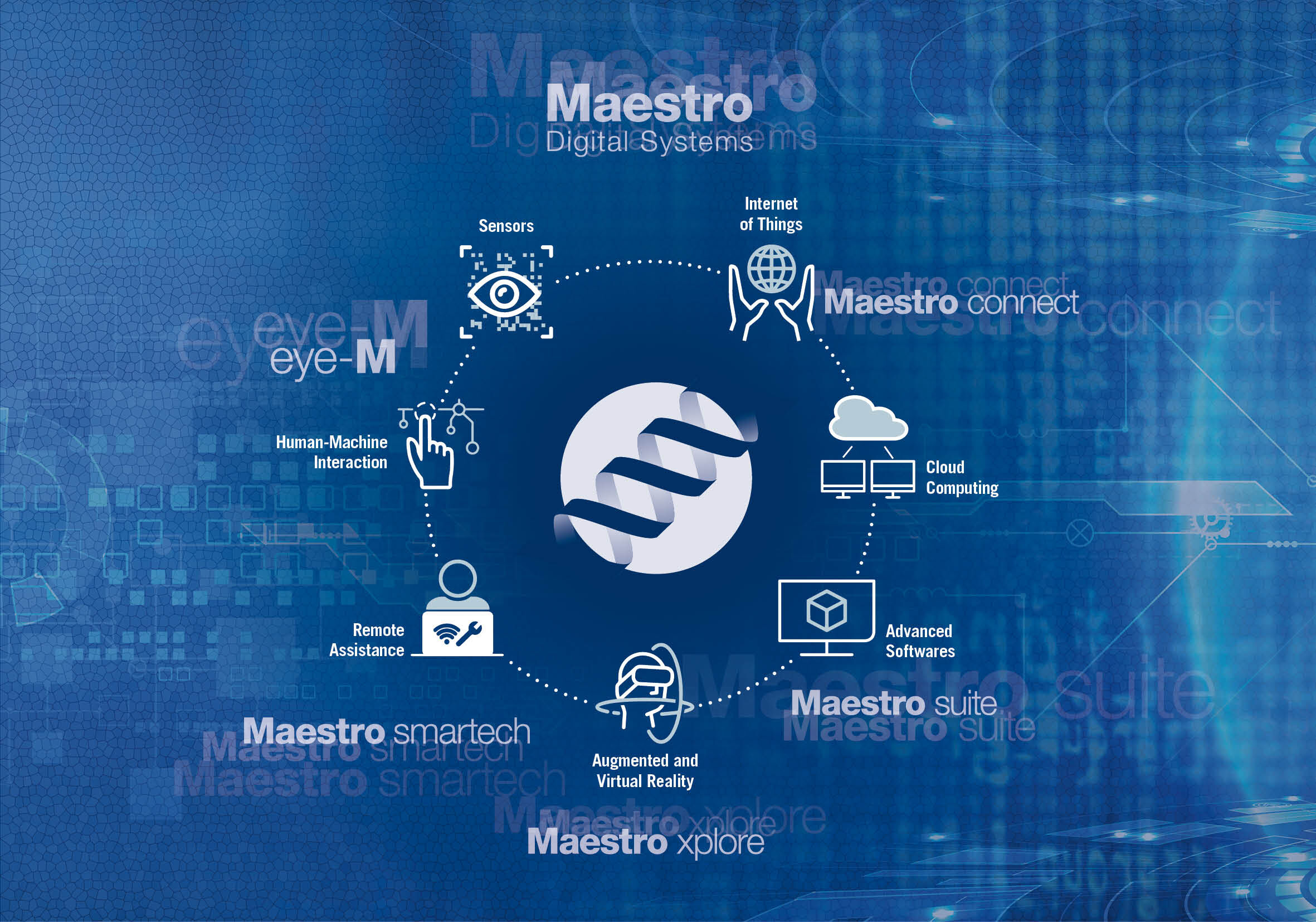 At AWISA SCM will present Maestro connect, the highly innovative "IoT" (Internet of Things) tools platform, enabling data retrieval from the machines for later analysis.
This is at the heart of the "smart factory" concept, which is simply a system that is able to monitor and optimise production processes so as to achieve predictive maintenance, which allows you to anticipate any possible need for extraordinary maintenance, thus avoiding potential downtimes.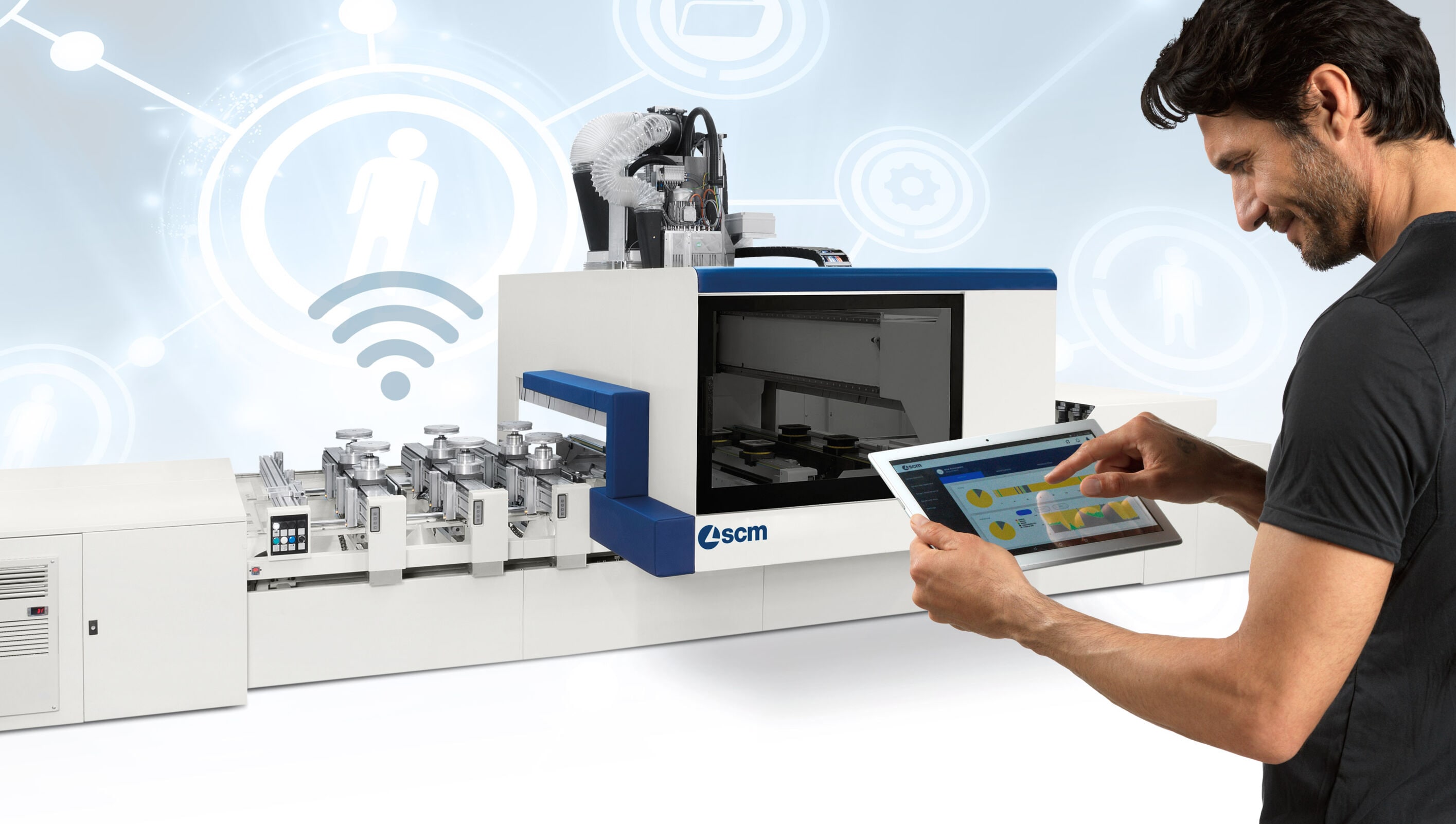 Among these innovations, Maestro smartech stands out as the revolutionary remote assistance and maintenance system which employs augmented reality glasses: for users, it's just like having an SCM technician always at their side as they experiment with wearable technology.
The spotlight is also on: eye-M, the next-generation multifunction and multi-touch operator panel, with a 21.5" screen, which introduces the mobile-device feel and approach to the industrial production environment
A simulation system for integrated cells and systems based on the use of the Oculus 3D virtual reality viewer, ensuring an immersive sensory experience of SCM solutions designed for integrated production
Among the applications designed to work on a customer-interactive demo basis are: Maestro 3D, SCM's user-friendly, top performance solution for designing and programming 3D items, Maestro cut and ottimo cut for advanced cutting optimisation and management, Maestro watch, the production line supervisor, Maestro pro-edge, for linear edging programming and supervision, and Maestro beam & wall for the designing and programming of beams and walls.
An interactive system on a giant-sized video-wall (6 x 3.4 m) will be presented again this year, to offer a unique virtual version of the company's machines, reproduced life-size and with extraordinary fidelity, enabling visitor interaction that has never been seen before.
THE MOST ADVANCED TECHNOLOGIES FOR CUSTOMISED AND INTEGRATED PRODUCTION
In an innovative and multimedia exhibition space at AWISA, SCM will demonstrate new solutions for all industrial production processes, from furniture manufacturing to the nautical sector, from windows and doors to timber construction, and the most reliable wood-working machinery.
For all types of processing and for any production requirement, SCM technology represents a tangible application of "Industry 4.0" concepts and those of "mass customisation", and aims to satisfy the individual needs of customers, while conserving the benefits of industrial production.
SCM's technological innovations will embrace the entire range of solutions on show for the sector: from machining centres for panel drilling to machining centres for solid wood and the timber construction industry, from edge banders and sizing edge banders to beam saws, from sanding to surface finishing, from assembly and packaging to presses, from the specific solutions for doors and windows to those for the squaring-tenoning and profiling, automation and top-level automatic handling, without neglecting the widest and most sought-after collection of machines for artisan carpentry.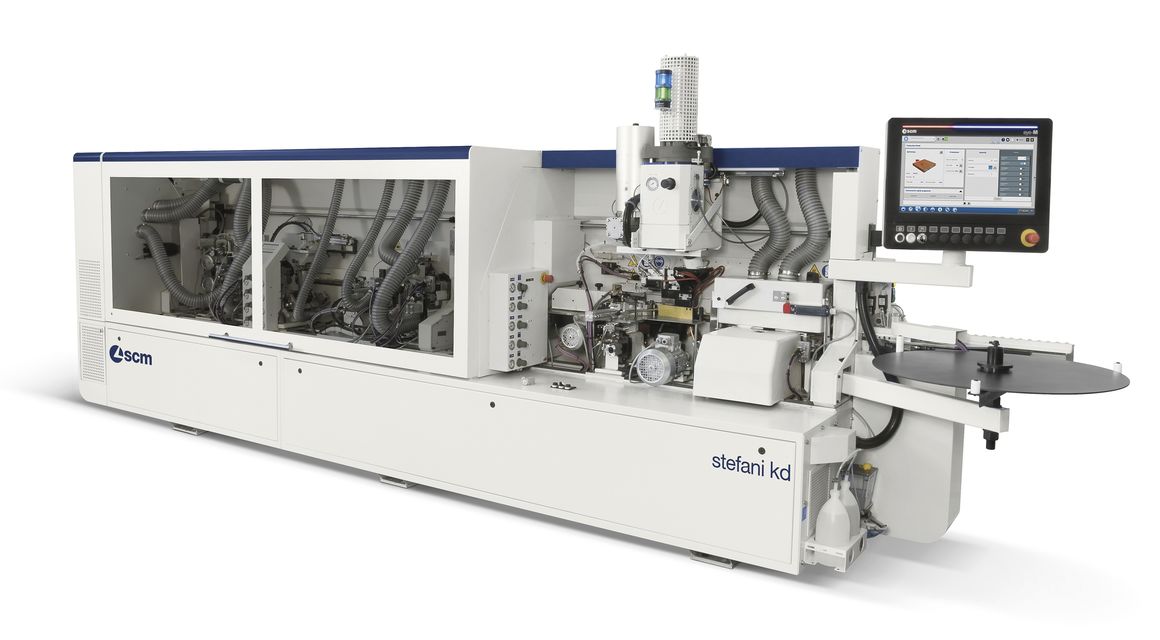 stefani kd
Edge banders, squaring edge banders
Continuous and versatile solutions for quality machining are the distinctive features of stefani kd. All you would expect from an edge banding machine: the use of EVA and Polyurethane glue thanks to the SGP glue pot, machining units with electronic axes...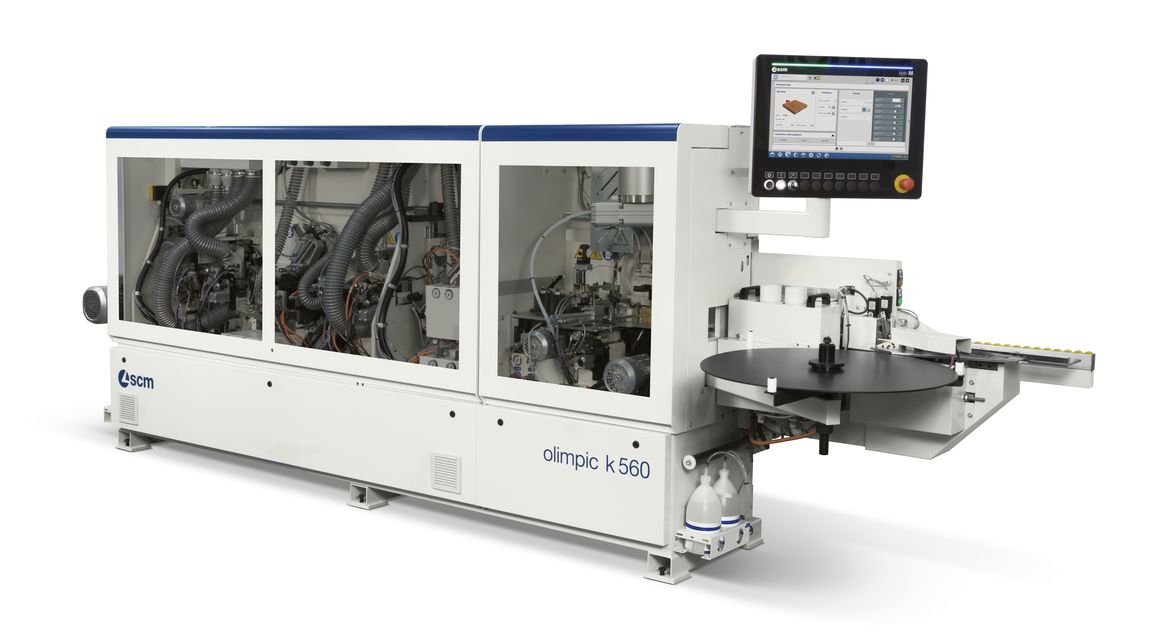 olimpic k 560
Edge banders, squaring edge banders
High performance and versatility: olimpic k 560 is designed for companies requiring to process many panels per day even though they may be different from one to another. olimpic k 560 has several solutions that guarantee always the best machining on...
TigerStop Measuring Systems
TigerSaw 1000™ is the perfect automated push feed saw station for cutting faster and more accurately than manual methods. It increases yield, accuracy and productivity at the best value point in the industry.
The TigerSaw 1000 offers all of the features and benefits of saws costing 2 to 3 times as much. It comes with an adjustable cutting envelope so you can set the envelope to the needed width of the material you are cutting, whether single piece flow or pack.
TigerSaw 1000 is available with table configurations that are flat or tilted 10 degrees. It is easy to install and maintain, comes with built in safety features, and is simple for operators to use.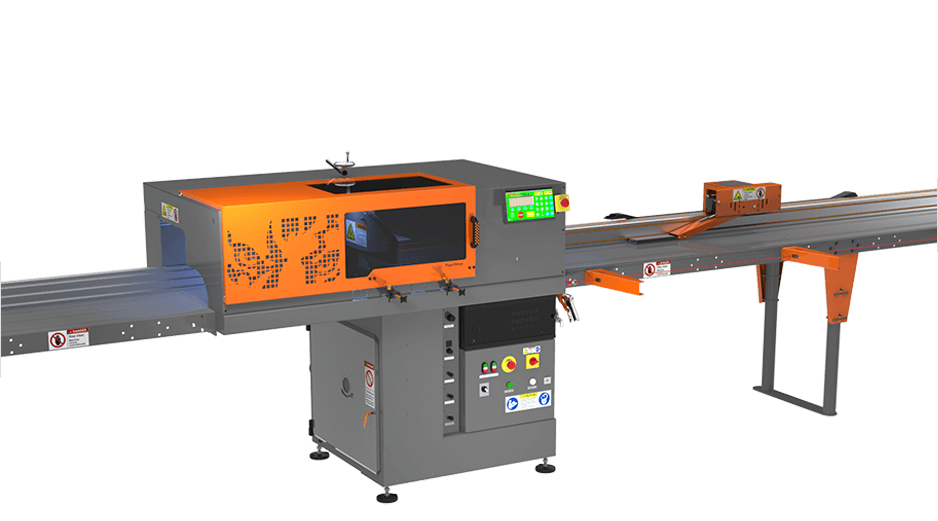 FOM Products
FOM Blitz Dali 40
100% Italian made and engineered, the FOM Blitz Dali is a high speed 4 axis machining centre for the production of aluminium windows and doors. It is designed to perform complex boring, milling and drilling operations on multiple sides of aluminium or steel profiles.
The FOMCAM 3D interface design software program is easy to use for planning the machining operations and the pieces which automatically generates the CNC program that can be executed by the machining centre.
On board automatic tool changer, automatic positioning clamps and automatic opening doors are just some of the benefits why customers prefer this machine.
FOM Blitz Alva
The FOM Blitz Alva Double Mitre Saw is 100% Italian made and engineered for the serious fabricator looking to improve their efficiency and accuracy.
With automatic positioning of the mobile head and automatic cutting angle rotation from 22.5° to 90° deg, increased productivity and the easy to use controller interface provides direct downloading of cutting list from your office, the Blitz Alva will save you both time and money.