E-shop
A new shopping experience: easy, fast and convenient.
Our e-commerce allows you to view availability and the prices
of spare parts reserved for you, to monitor the shipment status,
to automatically receive an update of the status of your order,
to consult and download the documents of the machine.
Log in / Sign up

Interactive Spare Parts
Catalogues
Ordering spare parts has never been easier. Simply consult the new 2D catalogues, available in our E-Shop.
You can view the machine in detail to easily identify the component you need and purchase it with a simple click of the mouse.

Spare Parts
Warehouse
Our centralised warehouse is the heart of the Spare Parts Division.
An automatic system optimises the material picking times, eliminating human error and allowing us to meet the requirements of our customers throughout the world.
We have 6 secondary warehouses in strategic locations across the world. They are completely integrated to cover the whole of Europe and North America in 24 hours and the rest of the world in 48 hours.


Repairs of electronic components, glue pots and electrospindles
Study and analysis of the components and possibility of requesting repairs at advantageous prices.
---

SCM SPARE PARTS AT A GLANCE


1
central warehouse and
6 secondary warehouses
+36.000
different spare parts

to respond to the requirements of SCM machines throughout their life-cycle
,
+1.000
items dispatched
per day

48 H
is the maximum shipping time for 88% of urgent orders
---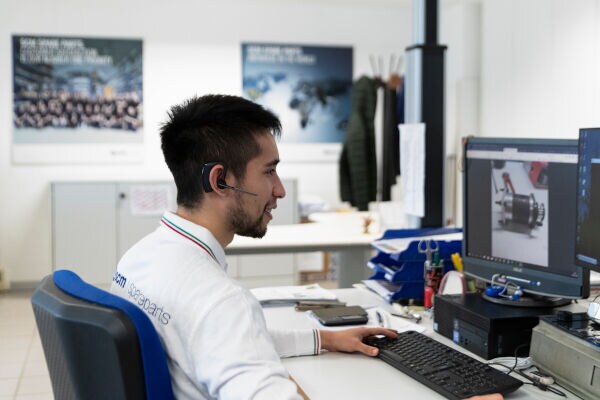 DO YOU NEED TECHNICAL SUPPORT?
SCM SPARE PARTS


Tel. 39 0541 674 706
Email: spareparts@scmgroup.com