During the entire event, we will be offering Tech Tours focused on specific technologie
1. Furniture tech tour
Those who work in the furniture industry can decide to take part at this programme: a day to visit the factories in Thiene (focus on the Stefani square-edging range with the "Easy Order AZ" flexible square-edging cell, the high production capacity of the "Evolution" two-sided edgebanding machine, the "Solution" single-sided edgebander for soft-forming) and see the SCM technologies installed at the Alea Office at close hand.
Program:
H. 7.00 Departure from Rimini
H. 10.00 Arriving in Thiene and visit of the production factory
H. 11.30 Transfer to restaurant
H. 12.00 Lunch
H. 13.30 Departure and transfer to local customer's production facility to Caneva (PN)
H. 15.00 Arrival and tour of customer's facility Alea Office
H. 16.00 Transfer to Rimini
H. 20.00 Arrival in Rimini and dinner in Scm Group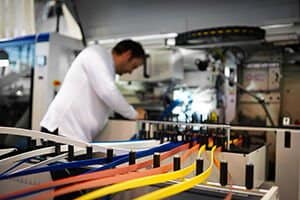 2. Doors & windows tech tour
Dedicated to customers interested in doors & windows and staircases production, this tour will take participants on an interesting visit to one of SCM's customers, Melgari in Cremona. "The Home Event" will also present SCM "Accord WD" flexible cells and "Integra" (production of components for doors, windows and staircases) as well as the new range of SCM "Accord FX" machining centres in Rimini.
Program:
H. 8.00 Departure from Rimini (Hotel)
H. 11.00 Arrival in Cremona and visit of Melgari srl
H. 12.30 Lunch in local restaurant
H. 14.00 Departure from Cremona and transfer to Rimini
H. 17.30 Arrival in Rimini and visit SCM Group production's facility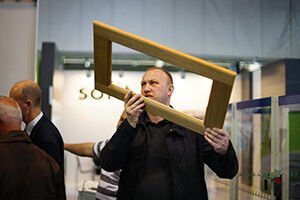 3. Timber housing tech tour
A key account of this tour will be Itab Legnami of Novafeltria of the housing industry where there will be a demonstration on the Routech Oikos 12 machining centre for the production of wooden beams. This will be followed by visits to the Components factory at Villa Verucchio and the SCM Group production plant in Rimini.
Program:
H. 9.00 Departing from Rimini (SCM Group)
H. 9.30 Visit of Itab Legnami (Novafeltria)
H. 11.00 Transfer to Villa Verucchio (Rimini)
H. 11.30 Visit of Components manufacturing facility
H. 12.30 Transfer to Rimini
H. 13.00 Arrival in Rimini and lunch
H. 14.30 Visit of SCM Group manufacturing facility - Rimini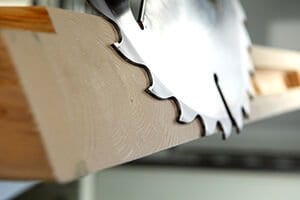 4. Craftsman tech tour
To explore the technology competitive role in the joinery companies, there will be a visit to the Naldini Arredamenti factory in Forlì, and to follow three visits to the SCM Group and Components factories in Villa Verucchio to discover the latest novelties: the new L'invincibile range, the new SCM edgebanders as Olimpic K100 and Olimpic K560...
Program:
H. 9.00 Departure from Rimini (SCM Group)
H. 10.00 Visit of Naldini Arredamenti (Forlì)
H. 11.30 Transfer to local restaurant
H. 12.15 Lunch
H. 13.30 Transfer to Villa Verucchio (Rimini)
H. 14.30 Visity to SCM Group - Villa Verrucchio Monte
H. 15.30 Visit of Components manufacturing facility
H. 16.30 Transfer to Rimini
H. 17.00 Visit of SCM Group machinery manufacturing facility - Rimini