Technologies for houses and construction elements
The prefabricated house that looks to the future
Live in an attractive, comfortable house built with state-of-the-art eco-construction techniques and good energy saving? A dream that can come true without breaking the bank. Laube prefabricated and modular solutions found a valuable ally in SCM technology. With the routech rx30 machining centre, the Swiss company managed to diversify its range of products and materials and subsequently expand its market
There are many reasons for choosing a prefabricated house, especially if it is made entirely of wood. Monetary savings, together with shorter completion times is undoubtedly one of the key advantages if we consider the high cost of land and all the difficulties and costs involved in a traditional construction. To this we can add the extraordinary results achieved nowadays with the use of more modern eco-construction techniques, eco-compatible materials and state-of-the-art technologies capable of guaranteeing a high quality of life, in perfect harmony with nature and houses that are long-lasting. Thanks to a structured made-to-measure planning for prefabricated modules, you can also customise the future of your home at no additional cost. Laube SA was one of the first companies internationally to realise the enormous potentials of a house of this kind, becoming leader in the sector.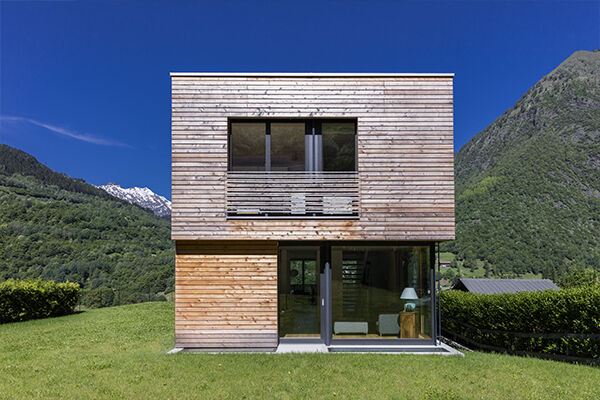 Operational since 1939, this Swiss company with more than 100 employees distributed between its main headquarters in Biasca and two branches in Losone and Melano, is a point of reference for the Swiss economy, especially in the Canton of Ticino area. Over the years, it has grown constantly thanks to its ability to embrace, and even anticipate, market trends in the building industry and nowadays is specialised in solid wood or lamellar prefabricated and modular houses. And that's not all because Laube also offers carpentry services like roofing, waterproofing flat surfaces, coating and creation of ventilated façades and tinsmithery work.
If Laube has managed to expand its "operating radius" and successfully open up to new markets, this is largely due to its foresight in equipping itself with state-of-the-art technologies. The recent purchase of the most evolved SCM machining centres for carpentry work, the routech rx 30, is a perfect example of this. "The company was looking for a plant which would allow it to increase its productivity and flexibility, expand its range of products and acquire new clients without having to increase internal resources as well" explains Christian Terfruechte, SCM Area Manager for Switzerland. This way, equipped with a five axes and multifunctional surface machining head unit, with a high level of automation and digitalisation, the owners of Laube found the solution that best suited their needs, "and their investment has already paid off with the advantages achieved since the routech rx 30 made its début in the factory" adds Terfruechte
"The market demands shorter delivery times. As well as the need to work with increasing accuracy" underlines Ruben Veronese, Laube's Sales Manager. - Managing to do everything internally with a fully automated solution like this SCM machining centre has been fundamental for us".
To mention one initial important result, thanks to this model purchased, Laube has managed to optimise the process management by eliminating the intermediaries between the design and production phases. One example? Laube's technical office designs a prefabricated house in the minutest detail, based on the client's individual requests and all the data is automatically sent to the SCM machining centre. Just insert the pieces and they are cut and milled according to the indications transmitted by the software. This also makes the process easier and more manageable for the operator, though always with a high level of know-how.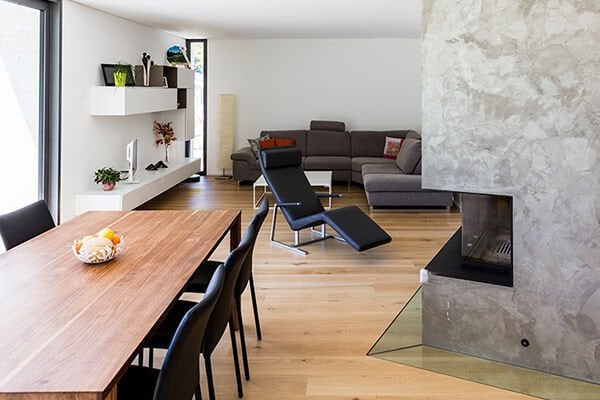 Furthermore, routech rx 30 offers a volume of work well above traditional standards, a genuine strong point compared to competition insofar as it means any shape can be processed, always with maximum precision, on all the materials commonly used in carpentry workshops, even the most advanced, innovative ones for eco-construction.
"For us - concludes SCM's Area Manager - it is a matter of great pride to have been the only ones to satisfy the demands of a client like Laube, which has always kept a close eye on technological developments in the industry". "Laube Home": a genuinely sustainable reality.
Laube