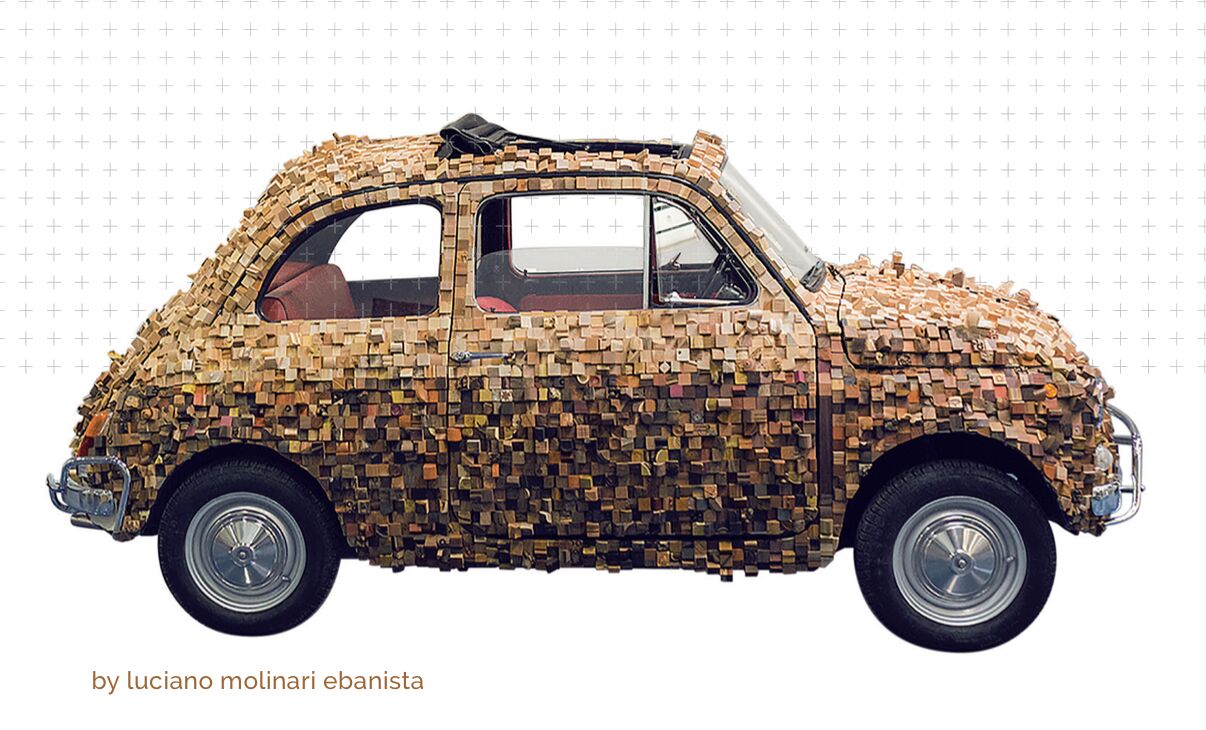 DISCOVER AT LIGNA, HALL 11 - STAND D62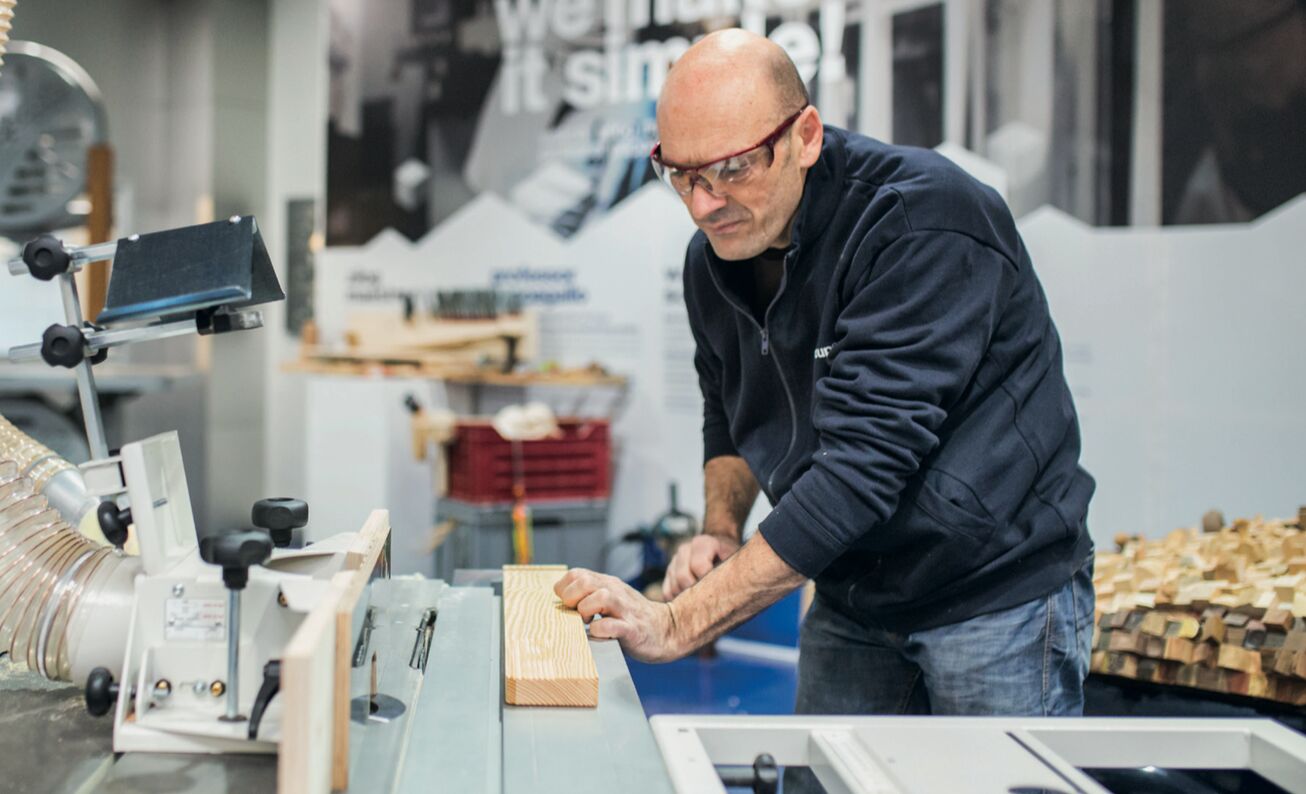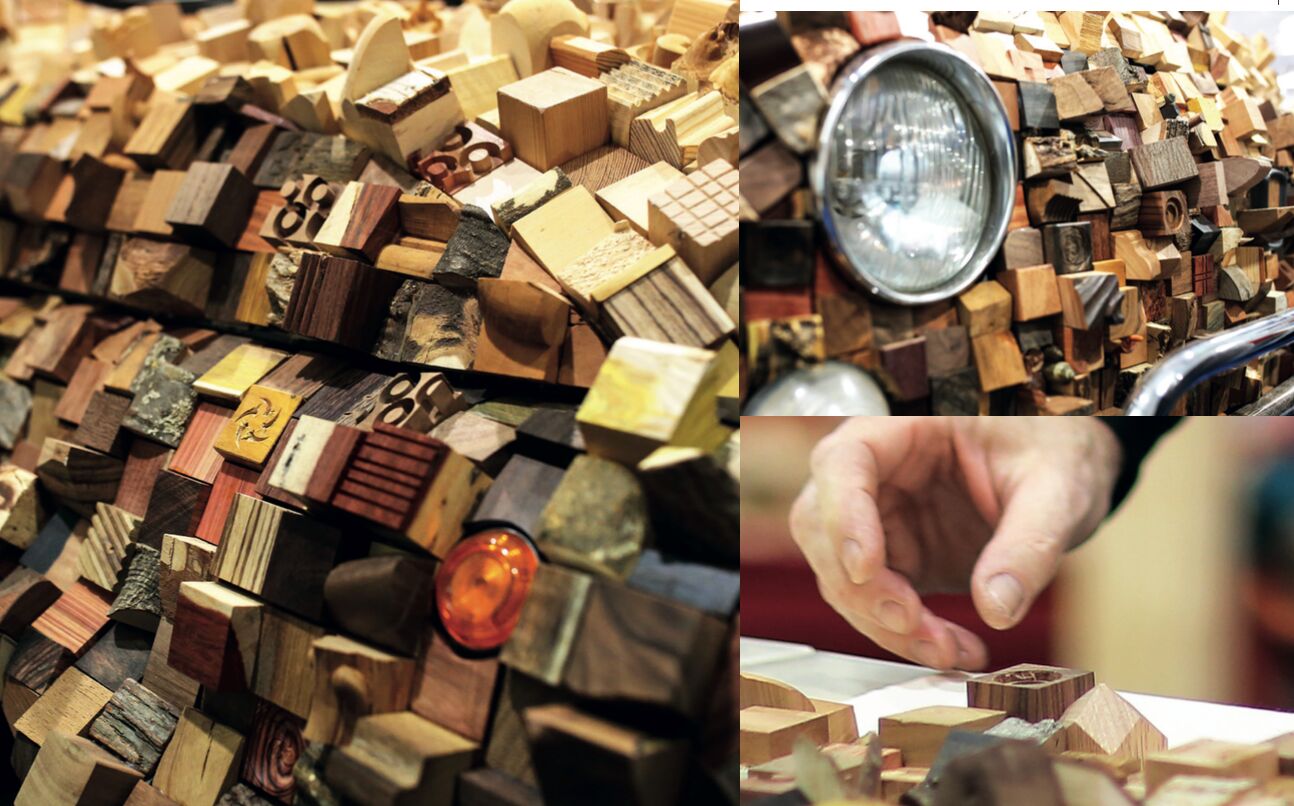 Cerejeira bocote maggiociondolo sucupira putumujù angelim rajado. These are the names of just some of the over 200 types of wood that Luciano Molinari - craftsman and artist - has processed on Minimax and Scm machines for his "500 kube" artwork, a 1969 Fiat 500 L completely covered with blocks of wood.
The woods are of all types, it is a genu-
ine "re-cycled artwork" that emphasizes
the precious value of this material and its unique ability to be used again and again to create something new. It also underlines the respect we owe this splendid material and the way a sensitive spirit can use it to create works of immense expressiveness.
"For the last twenty years, I have been collecting all the wood I can find"
explains Molinari, "and I use it to express whatever I like. I have always worked with wood. I began by building and repairing fur- niture until I began to make real wood bo- oklets, small 32 millimetre cubed blocks of wood made from any kind of wood arranged
in a box along with a description card. Then I began collecting sawdust too and packing it into small bottles, because all these woods are natural and they all have their own special fragrances and precious sensations ... each one is completely unique."
Molinari has transformed his genuine pas- sion for wood into an expressive art form and the common motif is the idea of giving new life and meaning to certain icons of "Italian Style", milestones of that unique Italian ability to merge product and imagi- nation, dream and object. These works are dedicated to Aldo Rossi's "Cupola" coffee maker, as is the covering – again made from a few thousand blocks of different types of wood – of a 1963 Vespa 50, another icon of Italian design, that now greets visitors at the Scm Group showroom in Rimini.
It was right in the Scm Group showroom, that Molinari moved to begin work on his "500 kube". A powerful artwork that captu- res the expression and unique manner of woodworking that this craft-artist achie- ves using traditional Minimax and Scm machines.
The work will be completed and on show at the Scm Group stand in pavilion 11 at Ligna 2015, the hall of the tradeshow dedicated
to machines for craftsmen and small and medium-sized businesses. The ideal envi- ronment for Molinari to continue this new experience that combines art, wood, design, technology, dexterity and creativity.