Craftsmen's technologies


For over forty years San Partignano Carpentry has offered its guests at Europe's largest rehab Community, a second chance and the opportunity for practical training in the wood-furnishings industry to join the employment world outside. A story of top-quality craftsmanship supported by SCM, that produces prestigiously designed works for world famous designers and brands.
Top-quality craftsmanship as a therapy. Design as a search for beauty, not just from an aesthetic point of view, but in a wider sense of rebirth, liberation and life.
This is an experience that has been running for more than forty years, involving the San Patrignano Carpentry, the largest rehab community in Europe with over a thousand youngsters staying there (more than 26,000 since 1978). This carpentry, like the other numerous activities that involves the structure at Coriano, in the hills around Rimini, appreciates training and work as key tools for giving a second chance to the youngsters involved. So many of them came to the Community after hitting rock bottom, convinced there was no more hope of them breaking free of their drug addiction. San Patrignano has offered them a free home, a chance to get back in the game, start studying again, to learn a trade, and regain the courage and skills needed to fully re-enter society at the end of their rehab. This is how so many young men and women have started to view life and themselves with passion, enthusiasm and trust, discovering talents and skills that perhaps they would never have imagined they had before entering the Community.
A creative hotbed for their top-quality design works
Artisan work is key to this journey and the Carpentry is tangible proof, as is clear from the emotional stories of those involved.
Around a hundred youngsters have been involved in this work since the 1990s, amidst slots and planing: a genuine success story if you think that fewer than ten youngsters worked in the workshop at the start and even then, mostly doing internal maintenance work on the centre.
In the decades that followed, again thanks to the partnership with SCM that donated machines to San Patrignano and provided specialists to assist the youngsters and their teachers, the work grew until it became a carpentry selected by internationally renowned architects to produce prestigious, top-quality design works.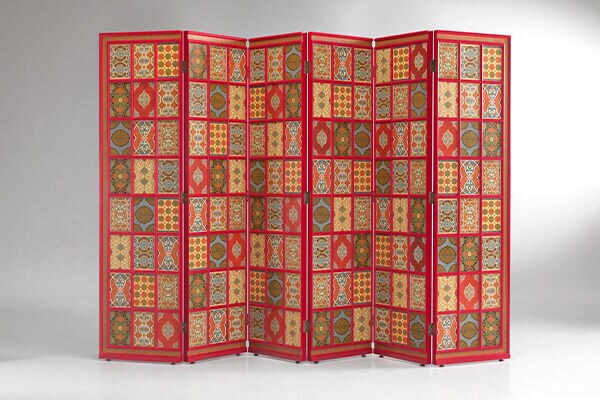 Passion, skills and sustainability
In close collaboration with the other workshops of the Design Lab dedicated to weaving, leather works, welding and the production of wallpaper, unique products are created for global "made in Italy" leading brands. Its main clients are some of the best architects, designers and interior decorators selected by AD100 and A List worldwide. Some of the most successful partnerships include those with Paolo Moschino and the Nicholas Haslam studio (London), Peter Marino (New York), Cabinet Pinto (Paris), Micheal Smith ( Los Angeles), Tomas Hamel (Sydney) and Natalia Bianchi (Milan).
Another jewel in the crown, as well as the passion of its cabinetmakers and top-quality design is the research into, processing and recovery of natural materials. Among the many examples of this mission, is the Progetto Barrique, la terza vita del legno, an initiative devised thanks to the help of Maurizio and Davide Riva from Riva 1920 and supported by Federvini, FederlegnoArredo and Cosmit the results of which went on display at the Salone del Mobile in Milan in 2012. With a view to reclaiming the 225 litre barrels used to age wines, San Patrignano asked for help from thirty famous designers including Marc Sadler, Michele De Lucchi, Terry Dwan and Matteo Thun, to transform them into design objects.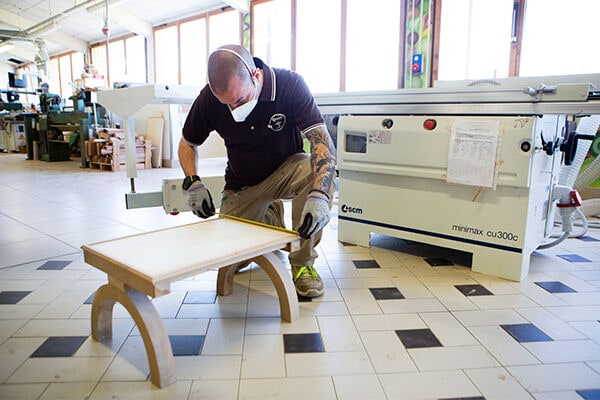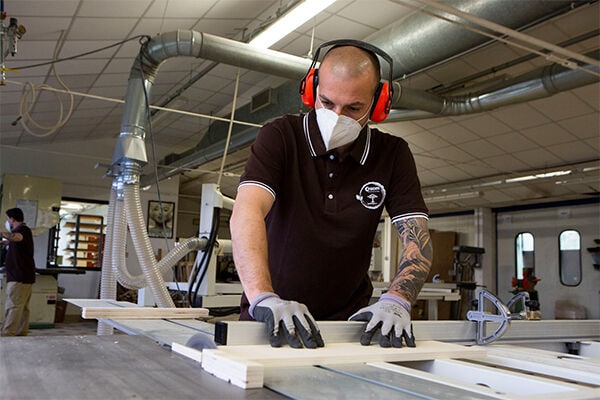 The strong ties with SCM
From the first L'Invincibile machine donated forty years ago, the partnership with SCM has continued in the name of strong shared values like corporate social responsibility, individuals' centrality and their talents, support for technical training and continual growth and a common love of wood and its exclusive potentials for the world of wood-furnishing. The human side of the work remains key to the Cabinetmaking activity at San Patrignano, but without forgetting about technology, equally essential for training the youngsters and giving them a professional future outside of the community.
With SCM's technicians who, over the decades have worked alongside the youngsters and their master carpenters and with the Group's dealers and clients who come from all over the world during the tech-tours in Italy, a reciprocal exchange and human and professional enrichment has been established. The spirit of sacrifice, enthusiasm and desire to learn, the unique satisfaction in giving life to a work of design rarely leaves anyone coming in from outside indifferent, even more so in the case of those who share in a part of these youngsters' journey.
And once again, it is thanks to SCM that the Carpentry has a new lease of life. The woodworking machines donated in the summer of 2021 come complete with the essential technological specifications to give life to inventiveness and creativity. This is a wide range of minimax solutions that can satisfy a variety of machining demands: an ad 21 boring machine, an fs 52es surfacing planer and thicknesser and two cu 300c and c 26g combined universal machines.
In addition to this at the very begging of this year a new machine has been added to the woodshop: the new startech cn k, a 3-axis compact cnc that has given to the creativity of the San Patrignano joinery another tool to develop further.

"Wood is alive and always on the move: it arrives unfinished and is then rough-cut, machined and completed.... and without being overly idealistic, resembles the path taken by the youngsters here at San Patrignano"


---
San Patrignano