Technologies for decorative objects and sports equipment


In the Swiss region of Appenzell, top-quality skis are manufactured with a patented wooden core. The company, Timbaer owned by Andreas Dobler and Dano Waldburger, makes its mark with the top-quality materials it uses, as well as extremely precise artisan machining work and strong ties to its roots. Since the start of 2021, production has been done with SCM's "balestrini power".
Timbaer: behind this company's name lies an insightful play on words. "Timbaer" is a combination of "timber" and "baer", which in German means "bear", the same animal at the centre of the coat of arms in the Swiss region of Appenzell. As the owners of Timbaer, Dano Waldburger and Andreas Dobler pointed out, this name represents the two cornerstones of the company: on the one hand, the construction material and on the other, the home of its completely unique skis. "Our brand is synonymous with top-quality material, extremely precise artisan work and a strong tie with our origins" explain the two businessmen.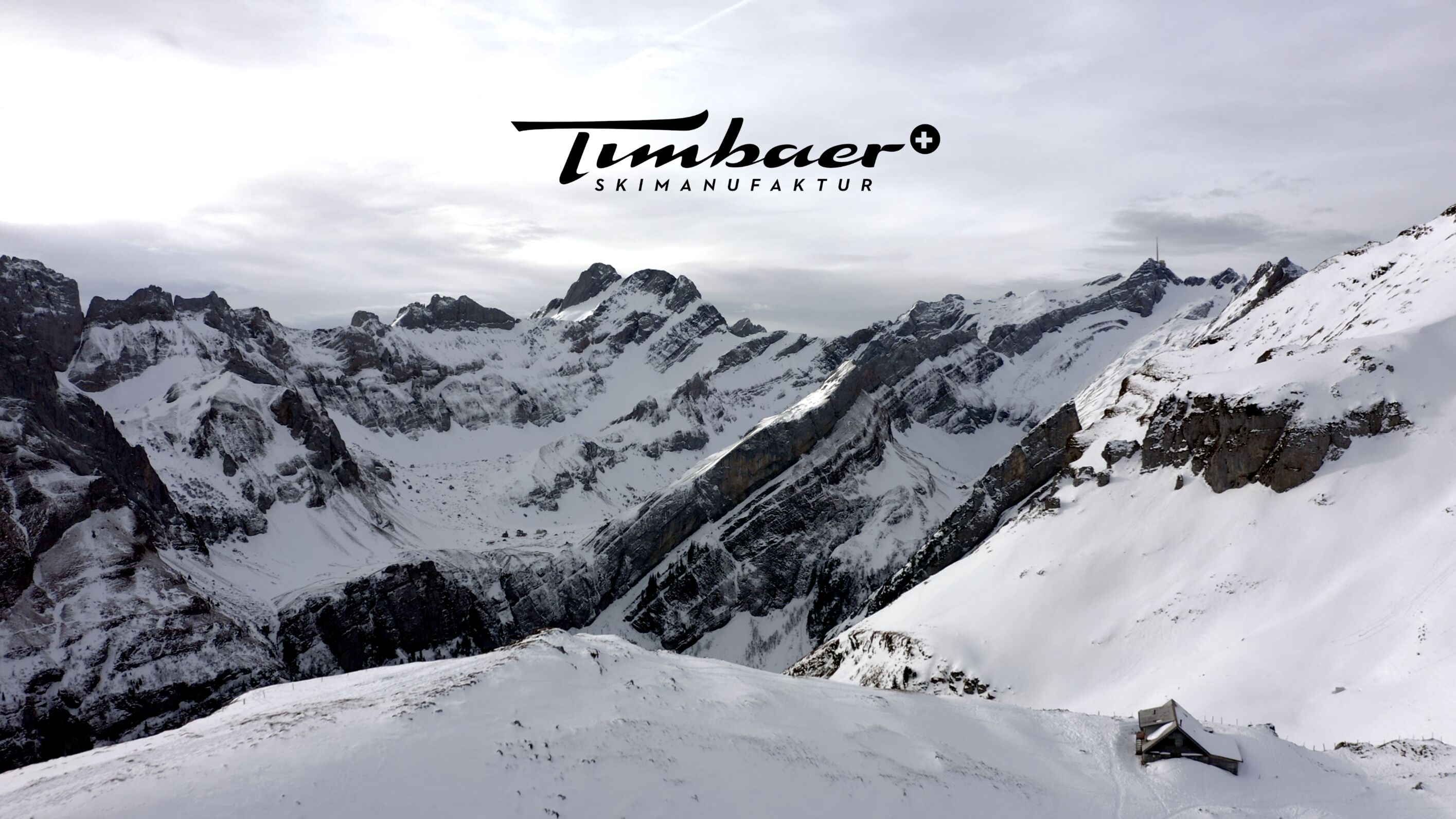 Dobler and Waldburger met at training school where they both did an apprenticeship in woodworking. As a final piece of work, Dobler built a ski from his own project. Both men were not only great lovers of this sport but shared a desire to establish their own business. So, as soon as they finished their apprenticeship, the two joiners invested all their savings in developing other prototypes and in building a press for skis.
Their dream was to create a ski model with natural materials that could be used with as little effort as possible, despite being used to practise sports.

Flexibility and hardness
The two young businessmen soon developed a structure with a bamboo core that could ensure both flexibility and hardness. After depositing the patent for the wooden ski, they moved on to the next stage, expanding their range of products to different models: two slalom skis and a race carver, all of these available with two layers in natural materials.
A completely innovative activity and product that would soon attract the attention of other manufacturers, interested in collaborating with them. So, Dano Waldburger and Andreas Dobler started to make the most of their knowledge to develop and build skis even for other brands. This collaboration allowed them to further perfect and enhance their know-how as well as extending their network of contacts. But that's not all: this increased volume of orders guaranteed them the capital needed to carry forward new investments and meet new and ambitious objectives. These included an increase in production volumes, at the end of 2021, of between 300 and 400 pairs of skis.
"Our capacity limit is 500 pairs, so we still have a margin for improvement" smiles Dobler, head of production. "For one pair of skis at 1,900 Swiss Francs (ed. c. 1,800 Euro) the quality can be nothing but exceptional".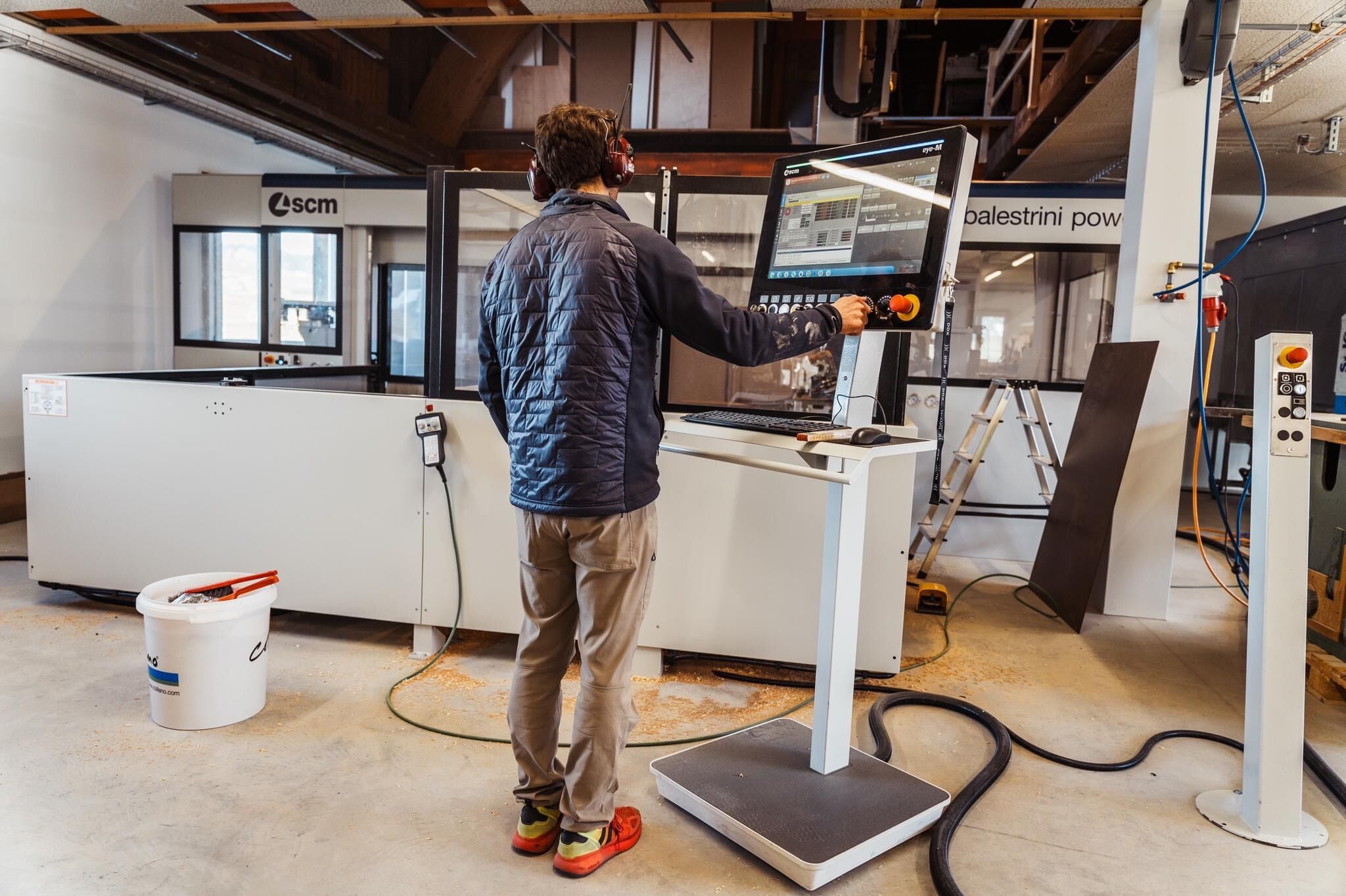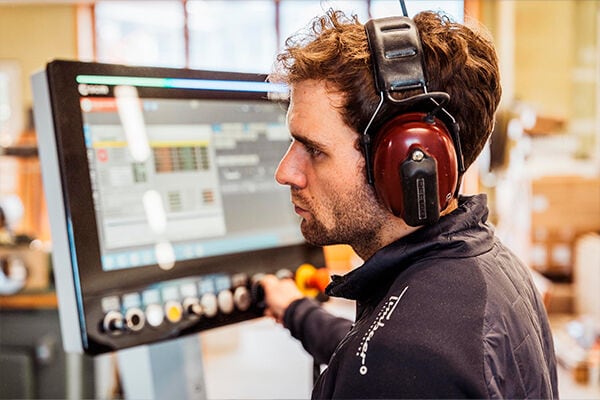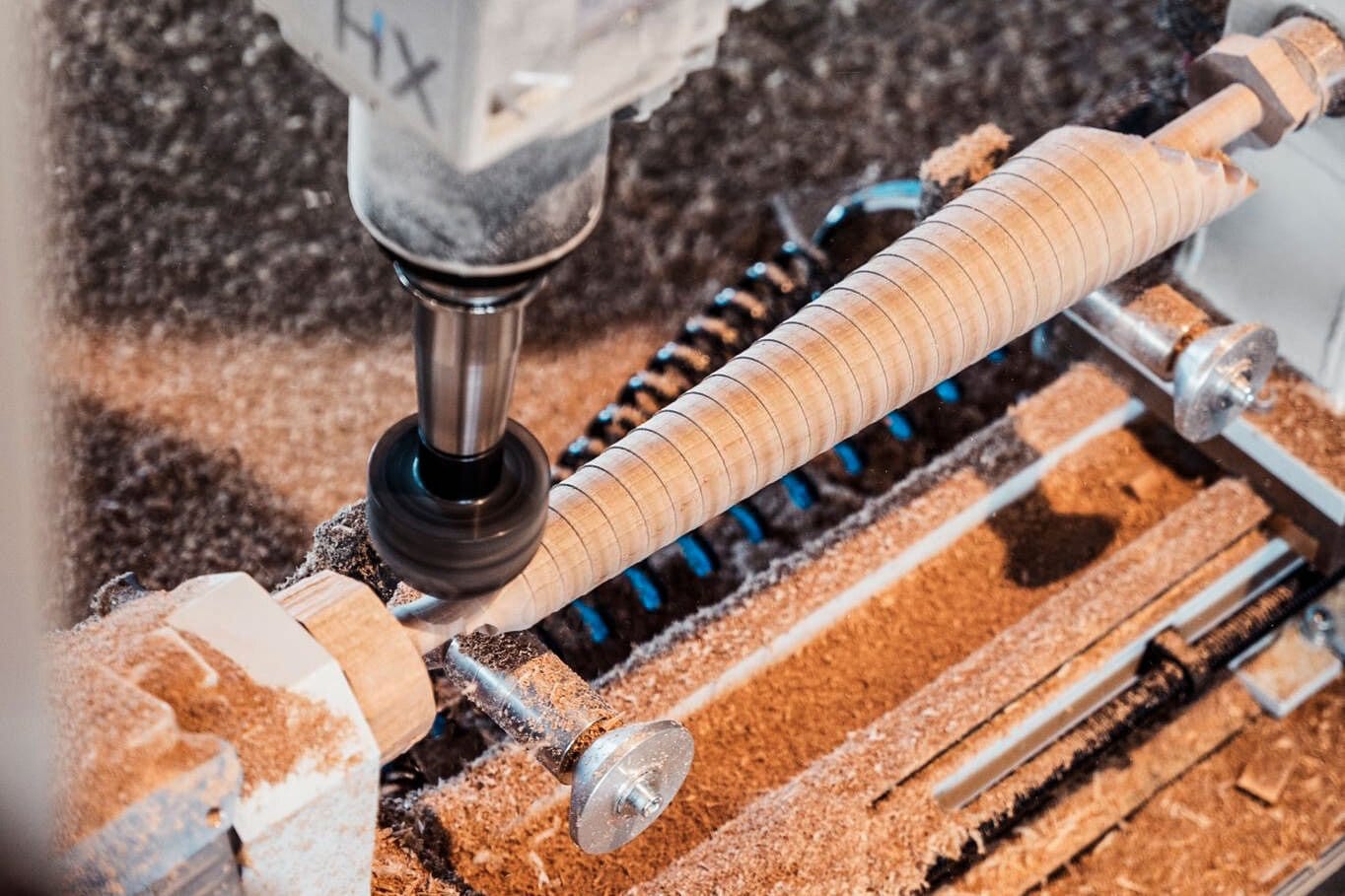 Breakthrough with the "balestrini power" CNC machining centre
After moving to the new workshop, we were able to buy a new numerical control machine. So, since January 2021, Timbaer production has been done using a SCM "balestrini power" CNC machining centre. "Our first contact with SCM was through its sales engineer, Charles Locher, at HOLZ 2020 in Basel", explains Waldburger, head of the Administration, Sales and Marketing department at Timbaer.
"Andreas and I knew exactly what we were looking for: a machine that could satisfy our demands. It was also very important for us to have trust-based relationship and excellent on-site after-sales service, that could assist us as quickly as possible with our demands or deal with any machine stops."

The solution came with SCM.

Rapidity, productivity and versatility
In pointing out the main advantages of "balestrini power", the owners of Timbaer highlight the 5-axis revolver operating units and the possibility of always having all the tools needed for the various process stages. All this guarantees unrivalled speeds during the processing.
The multifunction aluminium worktable ensures excellent work-pieces locking with the aid of specific devices and tools (suction cups and clamps). The new CE cabin with horizontal sliding doors, perfectly combines safety and ergonomic of use at each working phase. The machine control is easy, efficient and immediate thanks to the eye-M PRO console with multi-touch screen and the new Maestro active interface software. Furthermore, the new CAD/CAM Smart Pro software enables to design pieces and machinings, to automatically optimise the tool paths and simulate in a single work environment, significantly reducing the programming times.

Not just skis
In 2022, with this SCM machining centre, they will not just be producing skis. "We will achieve maximum production capacity with the contract production of joinery elements. To achieve this, we will hire an assistant who will be able to deal with the other functions of the CNC machining centre as best as possible, seizing all the production potentials remained unexplored at today." The next important step concerns marketing. "In order to achieve our objective to sell 500 pairs of skis per year, we want to improve the position of our brand and further increase our turnover," explains Waldburger.
Customer trust is essential for the company growing. "Many of our customers want to see where the skis are manufactured and we are happy to show them!"


Timbaer