The Tersa Cutterhead
The Tersa cutterhead is manufactured in Switzerland, then sold under license to premium machinery suppliers such as Minimax and SCM. Tersa is the #1 choice for professional shops in Europe. Tersa is standard on all Minimax jointers and planers for the US market. Tersa knives are double-sided and disposable. They lock into place by centrifugal force: no special tools required. All you do is start the machine and the knives automatically index themselves.
The Tersa knife exchange
Speed
Helical heads have dozens of inert knives and require a torque wrench to change, so rotating/replacing inserts is definitely NOT fast. Tersa knives change in literally seconds without any special tools.
Safety
While it's possible to improperly tighten tighten an insert tooth on any helical head or some of the other "quick-change" systems out there, it's physically impossible for a Tersa knife to ever come loose. Neither of these situations can ever happen with a Tersa head. The faster the Tersa head rotates, the more securely the knife locks into place.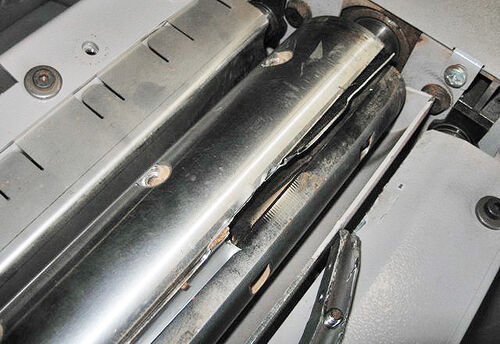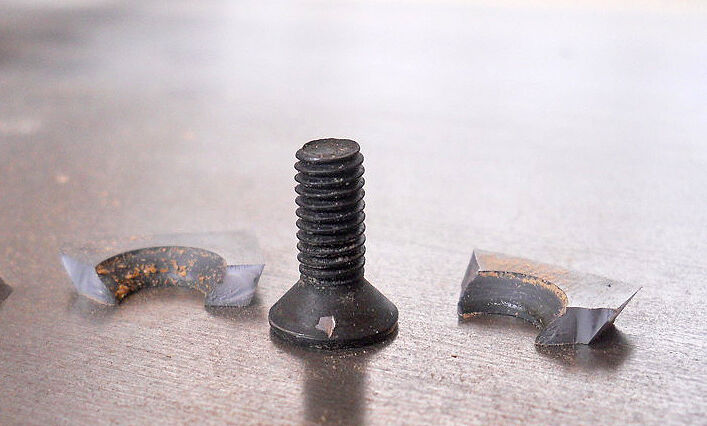 Quietness
Tersa knives have a low-projection profile and are extremely quiet. In fact, typically 10dB quieter than any standard head.

Economical
Much cheaper to replace one cutting edge of your Tersa system than on most helical heads.
Options
Unlike helical heads, where your only choice is carbide, Tersa knives are available in at least 8 different alloys and grinds, including HS/S, M42 Cobalt, Chrome steel, and specially coated. You can buy Tersa knives from online vendors like Amazon.

Finish quality
Carbide inserts are durable but inferior to High-Speed Steel in finish quality. Tersa gives you the option to choose the grind and alloy best suited to your particular workpiece, which is not an option with insert-type heads. Tersa knives can also be loosened and slid over slightly to take care of any knife damage, saving you time and money. Or, mix and match alloys in the same head to get the best combination of finish quality and longevity. We planed the piece of African Mohagany in the photo, below, on a Minimax CU300 with HSS Tersa knives.