Code of Conduct: our way of seeing the present and future, starting with consolidated values
Scm Group works in a wide variety of contexts, with an eye always on the future, strong in the knowledge of a history spanning back decades that has been built with the passion of thousands of people.
The common denominator in our work is a treasure trove of values that have shaped our past and on which both the present and future of the Group is based.
This is why we decided to draw up a Code of Conduct, available to everyone. A way of sharing a vision on every key aspect of our actions with partners, suppliers and customers.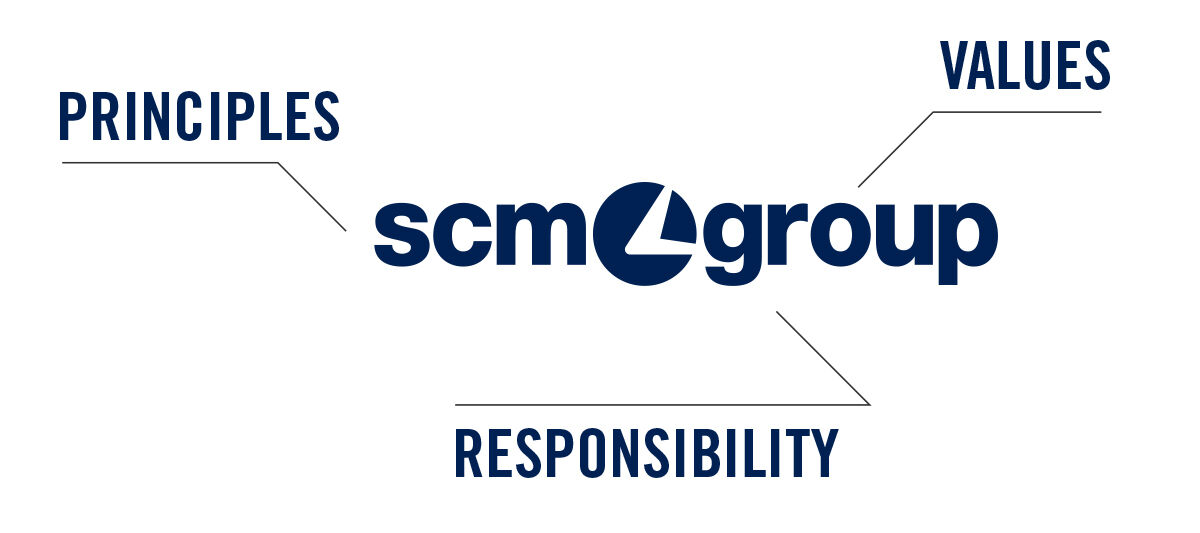 At the root of Scm Group's new Code of Conduct lies fundamental principles such as: honesty and transparency, corporate social responsibility, centrality of people and respect for their distinctive characteristics, protecting health and safety in the workplace, and safeguarding and respecting the environment and areas where Scm Group works, all over the world.

Some of our guideline principles
People, with their distinctive characteristics, at the heart of the company
Just as it does with health and safety in the workplace, Scm Group sees different cultures and talents as a fundamental value.
Protecting the environment to guarantee a future
Scm Group promotes actions that can guarantee sustainable development and protection of the environment.
Not a customer but a partner
Customers are our partners in achieving business success. This, however, needs to be achieved while fully respecting those who purchase our products.
There can be no business without proper corporate ethics
For Scm Group, corporate social responsibility means doing business while respecting and protecting the interests of all its partners and each individual with whom it interacts.

We are sure that clearly expressing principles, values and common responsibilities will help us make coherent, reliable decisions, as well as establishing an even clearer relationship with those people and institutions who come into contact with our business in different countries around the world.
Read our code of conduct
---
---