Agreement between SCM Group and HG Grimme
Aug 4, 2017
Munich - SCM Group, the leading multinational Italian-based company active in design, construction and distribution of machines and industrial equipment, and HG Grimme, German specialist in systems for machining plastic and composite materials, signed an agreement by which SCM Group acquires 51% of HG Grimme.

The partnership will strengthen the global leadership in the production of technological solutions for processing plastic and composite materials, where the SCM Group is already present with the CMS brand.

The partnership will ensure important synergies, while at the same time preserving the respective technological and geographic specificities of the two companies.

The Grimme family will remain at the helm of the company's management and will be supported by the management of SCM Group.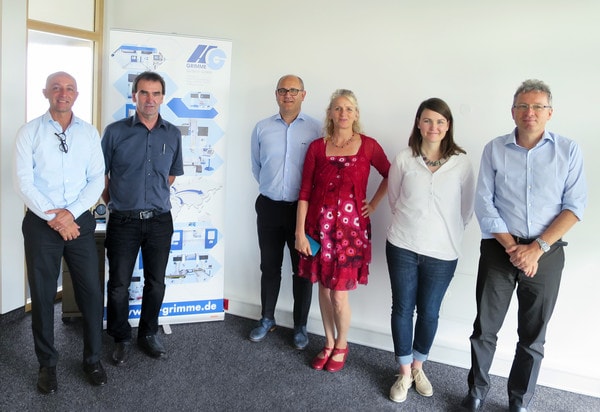 In the picture from the left: Andrea Aureli, Scm Group Ceo; Wolfgang Grimme, HG Grimme founder; Davide Masnada, CMS Ceo; Consilia Grimme; Sarah Grimme-John and Marco Mancini, Scm Group Cfo.