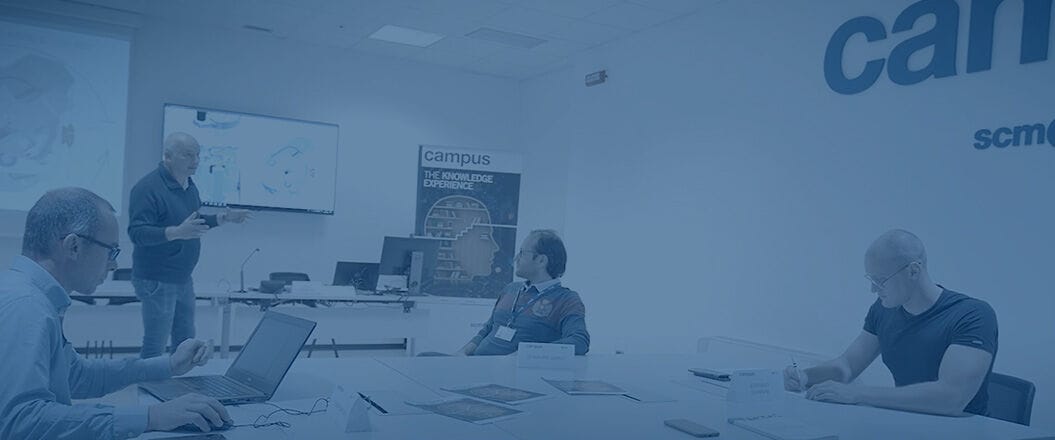 SCM Service Training
The maximum advantage of a shared know how
Increasing the efficiency of your machines and improving the training of your staff.
Our Technical Training structure provides technical training courses and continuous qualifications for your machine operators and maintenance technicians with the possibility of tailor-made courses to meet all your requirements.

Programs
Our programs are divided in the following modules:
Why you should invest in our courses

Advantages

Gain full control of your machine to increase productivity and reduce/prevent machine down times.
Contribute to the fast professional growth of your employees through the highly specialised training courses used for SCM's employees.
Become independent: thanks to the targeted lessons provided by our technicians you will never be unprepared if a machine presents problems and you can easily identify the best solution

Unique specifications of our training courses
Our training structure, the SCM GROUP CAMPUS, is fitted with the best technological learning equipment (multimedia classrooms, specific latest generation machines, E-Campus platform).
The courses are organised in small groups to ensure the maximum learning effectiveness.
The training courses are available in three different ways: classroom, e-learning and webinar.


Training Center equipped with all SCM technologies
for technical training

---

2022 Service Training Program
83


Initiatives

183


Editions

20030


Training hours availed

1158


Participants